HMK Automation & Drives
HMK is the largest independent supplier of drive automation products in the UK.
They partner with DBI to supplement their ability to provide world class solutions and sub-systems to their diverse customer bases.
The combined team of highly qualified and experienced engineers work closely and are committed to delivering system solutions on time and within budget.
We can offer a single point of contact for our clients' requirements from product selection advice, project consultancy through to complex engineered solutions.
As the drive automation leader for the machine building and system integrator markets HMK's sector and technological expertise is with you at every step. Their drive technology capabilities will help you from initial planning, through to concept development, to successful implementation.
Projects engineered over the last 12 months offer diverse solutions covering sectors in renewable energy, off-shore applications, Machine control, manufacturing and pharmacuticals.
DBI have developed a three tiered specification to manufacturing control panels with HMK and can supply a basic to specialist design with the standard Industrial specification underpinning what is always a quality product.
With in-house design capabilities utilising ePLAN and the enoumous might of Siemens, DBI has a powerful portfolio of skills and support to offer its clients.
 
Indesit Company UK Ltd
Indesit Company is one of the European leading manufacturers and distributors of major domestic appliances (washing machines, dryers, dishwashers, fridges, freezers, cookers, hoods, ovens and hobs). It is the undisputed leader in major markets such as Italy, the UK and Russia. Founded in 1975 and listed on the Milan stock exchange since 1987, the Group posted sales of €2.7 billion in 2013. Indesit Company has 8 industrial areas (in Italy, Poland, the UK, Russia and Turkey) and 16,000 employees. The Group's main brands are Indesit, Hotpoint and Scholtès.
DBI has developed its partnership with Indesit and formally Hotpoint for over 20 years and has delivered projects time after time over that period.
Recent projects include relocating plant from Italy and re-commissioning in Bristol,  supply and installation of sub-assembly conveyor loops, retrofitting PLC control systems onto existing equipment and safety light guarding systems. DBI is constantly looking at process improvements and is regularly invited to contribute to this ongoing efficiency effort.
One of DBI's Directors is proud to be associated with a company where he embarked on his engineering path back in 1984 and has maintained an uninterrupted association since then. As a supplier to the white goods industry the experience gained working in this sector has put DBI in a unique position as an engineering provider.

Qioptiq Limited inc. Qioptiq Space Technology
Leading the world in expertise and facilities, Qioptiq is a recognised, first-tier supplier to many of the defense and aerospace sector's leading companies.
They have a complete offer of components, modules, technology and equipment for defense and aerospace applications.
DBI have provided numerous solutions and control system upgrades across the three North Wales sites; In particular within the Space Technology division where DBI provides service contract support to upgraded equipment along with control system upgrades to their unique glass melter, glass mixing plant and glass processing equipment.
DBI also provide Maintenance support and undertake periodic testing throughout the North Wales sites.

 
Universal Group
Universal Group are considered a leading and progressive group in the field of domestic appliances.
As Universal Group continue to develop as a world leader in the industry, their commitment to meet your family's life needs ensures the continued satisfaction of their clients' worldwide.
Their dedicated team is an excellent example of what forward thinking can achieve. Their continued growth is a direct result of their commitment to this idea.
DBI was instrumental in engineering and technical support with Universal acquisition of plant and equipment from the the White goods industry in the UK. It was only the Arab spring and the subsequent volatile political climate in Cairo which curtailed what was an incredible project opportunity.

Braime Pressings Ltd inc. Braime Elevator Products Ltd
Braime Pressings specialises in metal presswork, including deep drawing, multi-stage progression and transfer presswork. We have over 125 years of manufacturing experience giving us a proven record of world class supply to the automotive industry and a range of other markets. We offer innovative solutions to customer requirements and exceed expectations on cost, quality and delivery.
DBI have been providing engineering solutions to Braime for 2 years in a period of major re-organisation to their group facilities in Leeds. Recent projects include post Pressings ovens and conveyor systems to prepare the products for shipment to a major automotive supplier. We have completed  control panel retrofits to existing equipment and upgrading imported plant to European standards.
With our knowledge of Power Presses, manufacturing and conveyor systems, DBI is an ideal resource for Braime Pressings to utilise as they strive for efficiency improvements.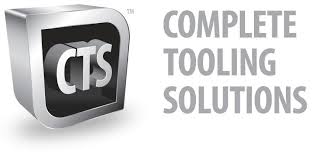 Complete Tooling Solutions Ltd
Established in 2004, and based on extensive tooling experience, Complete Tooling Solutions Ltd was founded in order to provide clients with a package of Complete Tooling Solutions. They provide their clients with solutions at all stages of a project, from product design, to manufacturing, implementation, servicing and modification. We also have extensive experience in manufacturing precision components for a wide variety of engineering sectors.
Their designers have been at the fore front of manufacturing design in the UK for the last two decades, over which time their portfolio of work has grown to include; a vast array of press tools, jigs and fixtures, mould tools, bespoke machinery and product design.
They are based at 3 sites across the UK
DBI have a long established relationship with CTS with both companies complimenting each others skill sets.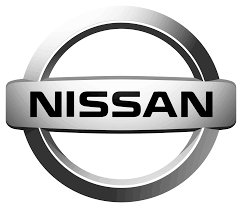 Nissan Motor Manufacturing UK Ltd
Nissan Motor Manufacturing Ltd, or NMUK, is a car manufacturing plant in Washington, Tyne and Wear, England. It is owned and operated by the European division of Japanese car manufacturer Nissan. It has been active since 1986
DBI are excited to announce that 2015 has seen DBI being put on the Vendors list at NMUK and we have completed three projects within the last few months. This has led us to tender on a number of projects for forthcoming shut-downs. These vary from multi skilled plant relocations to PLC upgrades to Siemens S7.
We have also partnered with established suppliers to NMUK and see this as a fantastic opportunity to grow our expanding reputation in vertical markets

Siemens Healthcare Diagnostics formally Euro DPC
Siemens Healthcare Diagnostics, the leading clinical diagnostics company, is committed to providing clinicians with the vital information they need for the accurate diagnosis, treatment and monitoring of patients. Their comprehensive portfolio of performance-driven systems, unmatched menu offering and IT solutions, in conjunction with highly responsive service, is designed to streamline workflow, enhance operational efficiency and support improved patient care.
Previously known in the local community as Euro/DPC, this biotech factory was opened in 1992. In 1998 the company won the prestigious Queens Award for Export Achievement and in 2004 the Daily Post Achievement Wales Business Award. The plant manufactures and distributes IMMULITE® reagents used on blood analysers in hospitals and clinics worldwide to aid in the diagnosis of medical conditions.
DBI have always supplied control panels to upgrade existing systems along with new panels for Siemens manufacturing processes for over 10 years.
This is a highly regulated industry and DBI have recruited to our team an engineer previously employed at this site in North Wales and also the headquarters in the USA.
 
GSYS Europe Ltd
GSYS Europe is a leading edge independent solutions company. We provide fully integrated control and automation systems and services in the UK and across the globe to our clients in:
the oil and gas industry
the process sector
a broad range of manufacturing industries
DBI has manufactured s7 400 PLC Control panels, Motor control centres, junction boxes, small control panels, active harmonics filtration panels for G150 Drives.
In addition we have installed equipment into modified shipping containers and electrically fitted out shipping containers.
All the control and power distribution systems were manufactured for the Oil and Gas and offshore markets
 
New Customer Ltd
DBI is always looking for new challenges and clients and can offer a competitive solution to your exacting needs.
We will hold this space to allow you to be be amongst an impressive list of names
If you need to upgrade an existing piece of plant or simply want a small panel to be manufactured we are happy to undertake it for you.
Mainetti (UK) Ltd
Mainetti pioneered hanger recycling on behalf of its customers in the late 1960's and has managed reuse programmes for many of its customers from the mid 1980's.Today, we operate extensive reuse programmes in Europe and the United States of America and redistribute hangers for reintroduction into the supply chain through our global network of companies.Mainetti's customised resorting/reuse facilities provide a highly efficient service to customers – from collection, through inspection and sorting, to reintroduction within the supply chain.
Due to a major fire in their Flint premises, Mainetti had to rapidly relocate and continue processing; DBI assisted with this major undertaking to a temporary home in Bodelwyddan, North Wales before a permanent home was found in Wrexham, North Wales. Electrical installation work along with conveyor installation and panel manufacture was undertaken in partnership with their in-house team.

QS Group
QS Group, leader company in designing and construction of integrated industrial automation equipment, is recognised as one of the main household appliance machinery makers.
The company , in the plastic machinery field, offers following machine for manufacture of Household Appliance, Sanitary wares, Medicine Packages and automotive products:
DBI have provided QS Group support over a number of major projects since 2000 including installing full production lines and distribution systems within the white goods industry

Stanford Components Ltd
S.C.L. is one of the leading manufacturers of high volume metal pressings, 5 Axis Laser cutting and welding and CNC Pressbrake production  in the UK.
DBI was invited to re-commission a Drum forming line and subsequently assist in re-configuring the line to manufacture a range of new drum liners.
The line was re-wired and assembled and handed over to Stanford Components in a seamless project.

Beck & Pollitzer Engineering
Beck & Pollitzer is a leading European engineering services company specialising in the installation and relocation of all types of industrial machinery, plant and associated services.
The Company operates from 19 international locations and can offer a complete turnkey service both locally in each of its operating countries and internationally from its vast and experienced resource base
DBI worked along side Beck & Pollitzer during the Universal project